On 14 January 2021 a Memorandum of Cooperation has been signed between Prosecutor's Training Center of Ukraine (PTCU) and NGO La Strada-Ukraine.
Kateryna Cherepakha, president of La Strada-Ukraine, and Maryna Lehenka, vice president, have visited PTCU for the ceremony.
PTCU was represented by the director Olesia Otradnova, head of External Relations Department Anastasiia Markelova and head of Analytical Department for Prosecutors Andrii Orlean.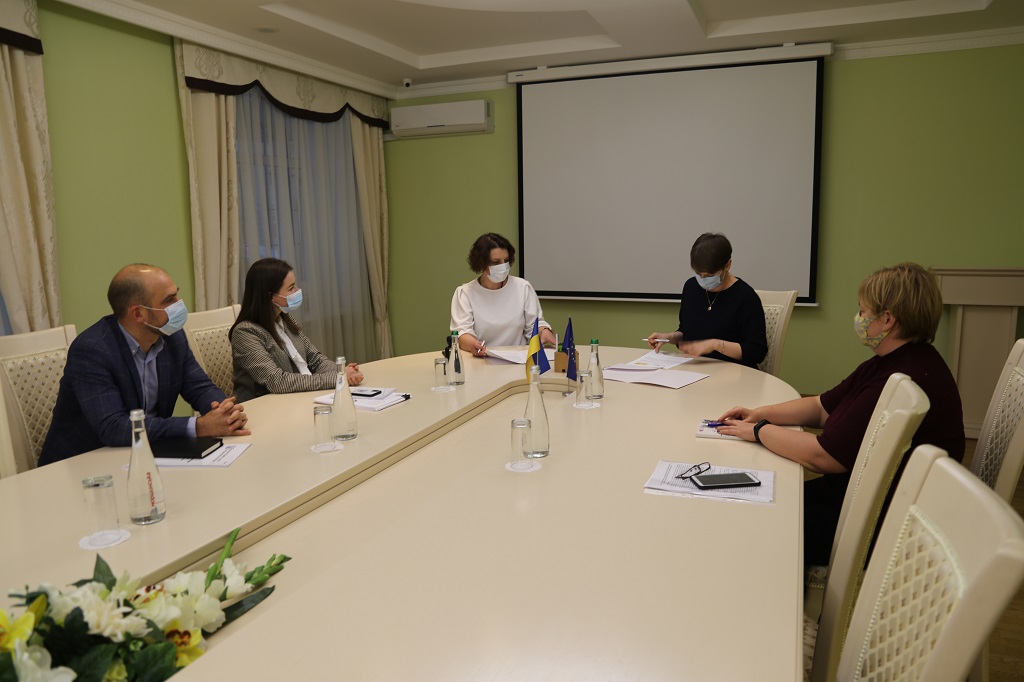 The Parties intend to develop and deepen cooperation to promote institutional development and successful functioning of the PTCU and also to ensure gender equality and peace.
The partners also outlined plans for the implementation of joint projects and trainings in the field of combating human trafficking, which will be conducted on an ongoing basis. "I hope that our cooperation will be fruitful and long-term", Olesia Otradnova noted.