Today, on 24 February 2021, members of Estonian Center of Eastern Partnership (ECEAP) conducted a second seminar called "Criminal policy" for prosecutors of Prosecutor General's Office of Ukraine.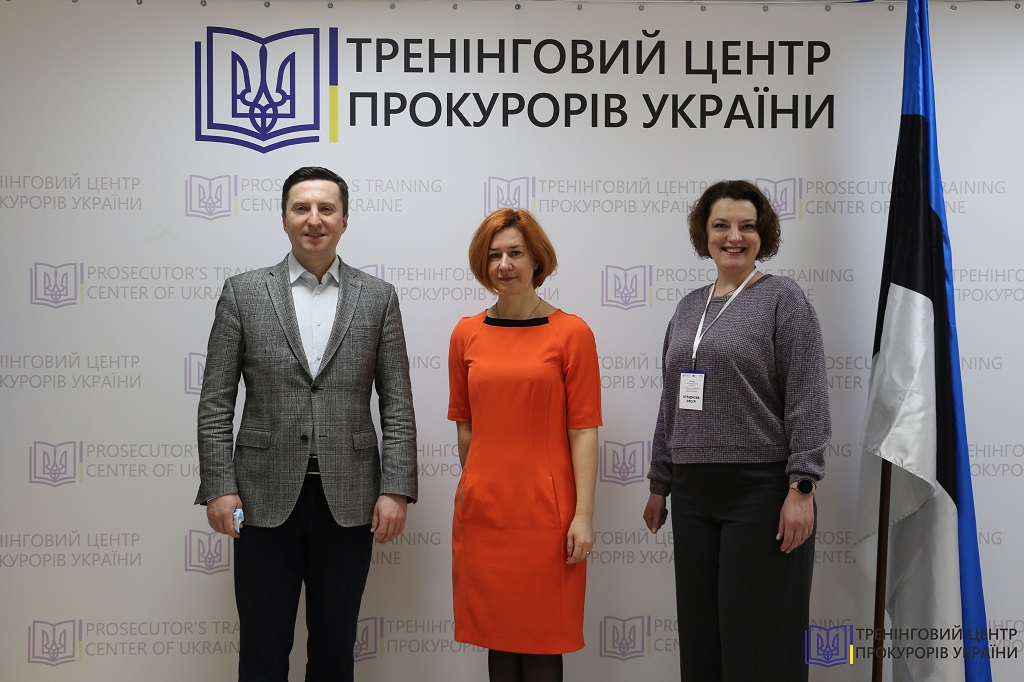 The seminar was held in the framework of the project called "Support for Rule of Law in Ukraine in the Areas of Police, Public Prosecution, Anti-corruption and Good Governance". The aim of the project is to support the reform of Ukraine's law enforcement authorities, increase their credibility and institutionalize transparent governance. The project is funded by the European Union through United Nations Office for Project Services (UNOPS) and Estonian Ministry of Foreign Affairs from the funds of development cooperation and humanitarian aid.
The director of PTCU Olesia Otradnova opened the seminar and kindly congratulated the people of the Republic of Estonia on the 103rd anniversary of Independence Day. In her message, the director of PTCU wished long years of prosperity and continued success.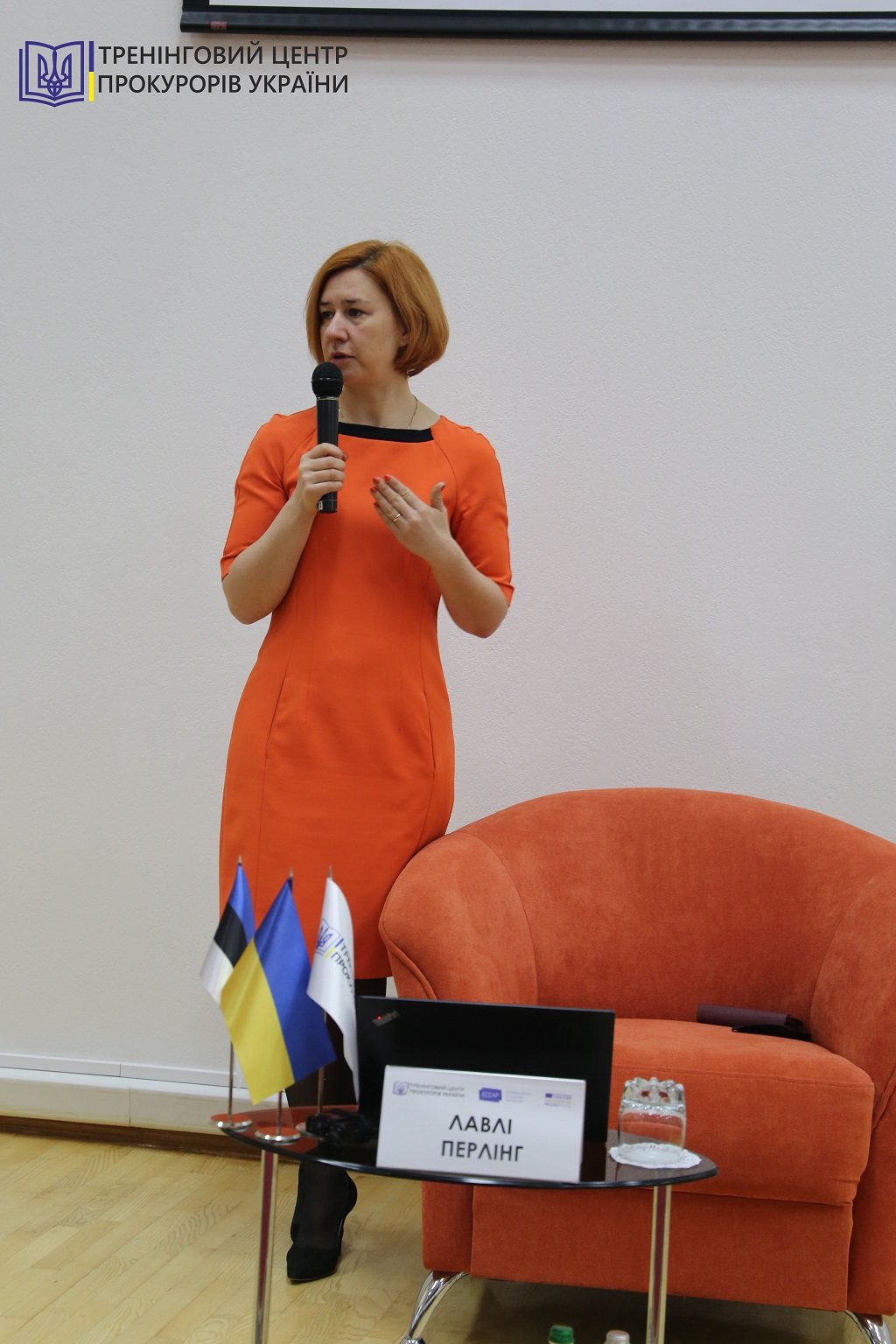 The seminar was led by Ms. Lavly Perling (head expert of ECEAP and former Prosecutor General of Estonia 2014-2020) and Mr. Jako Salla (expert on criminal policy).
Mr. Jako Salla underlined that "There is a need to raise awareness of the different meanings of criminal policy for politicians, officials, and law enforcement officials. Ukrainian Prosecutor's Office has great power and responsibility in the fight against crime and in reforms – therefore clear understanding of its own role and role of the other parties in these processes will help to lead to lasting changes."
"I believe that Ukraine and Estonia are good partners and that's the reason why we are here today" Ms. Lavly Perling noted.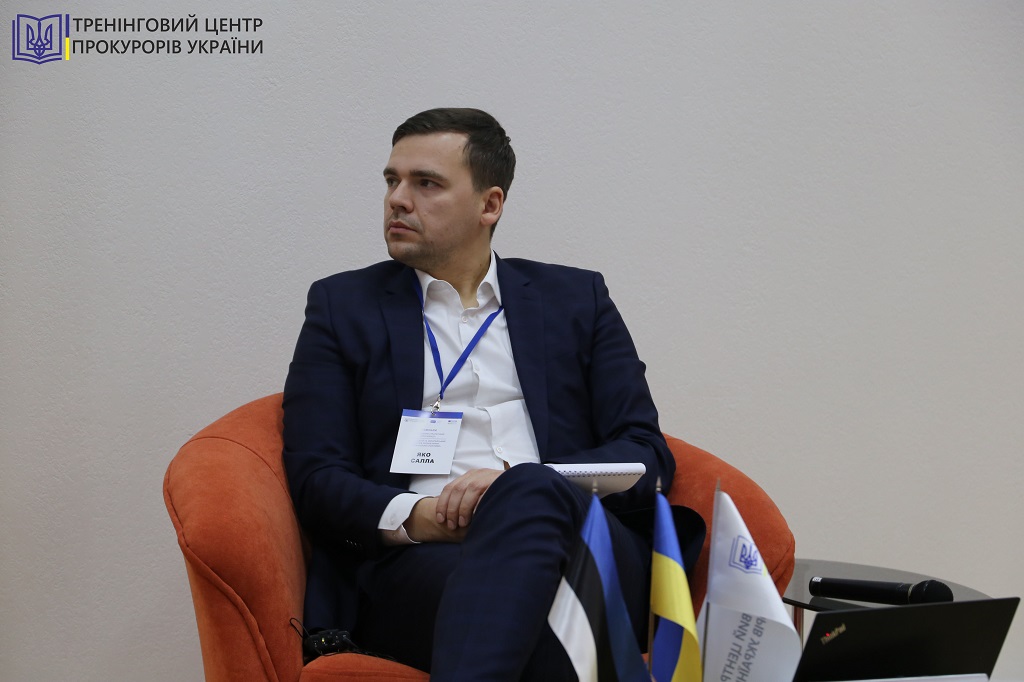 The seminar was a valuable experience in extending knowledge in criminal policy and the application thereof in a professional field of a prosecutor.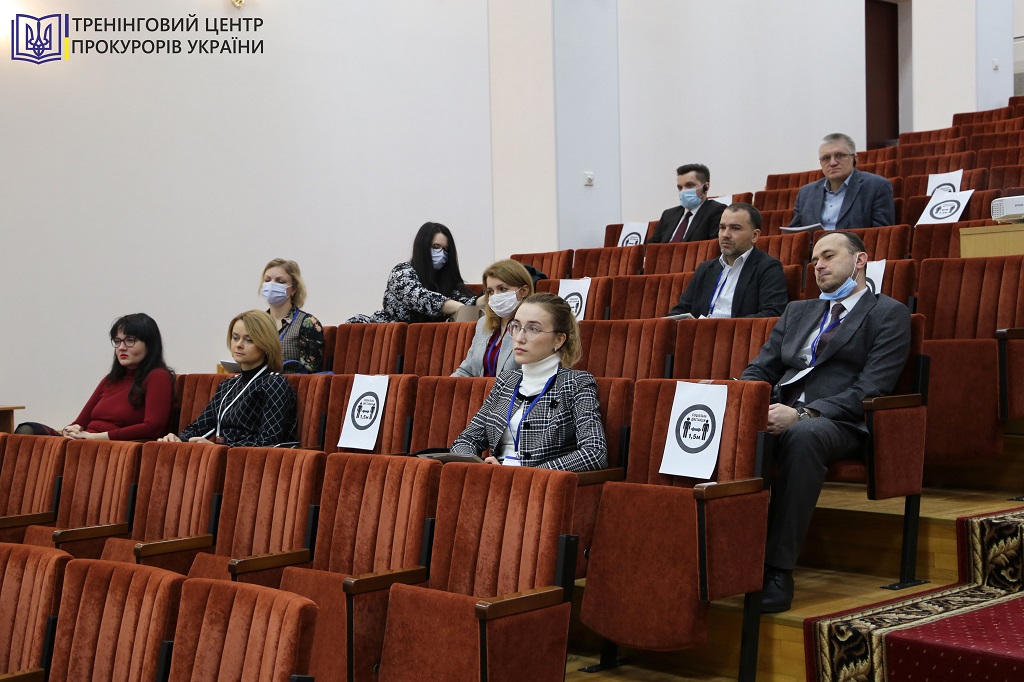 PTCU expresses gratitude to its Estonian colleagues for sharing valuable knowledge and is looking forward to a fruitful partnership!