On February 19, 2021, the three-day training course "Maintaining Public Prosecution and Interaction with the Media" was completed. The training was held for prosecutors of regional prosecutor's offices of legal compliance departments in the investigation of crimes against life.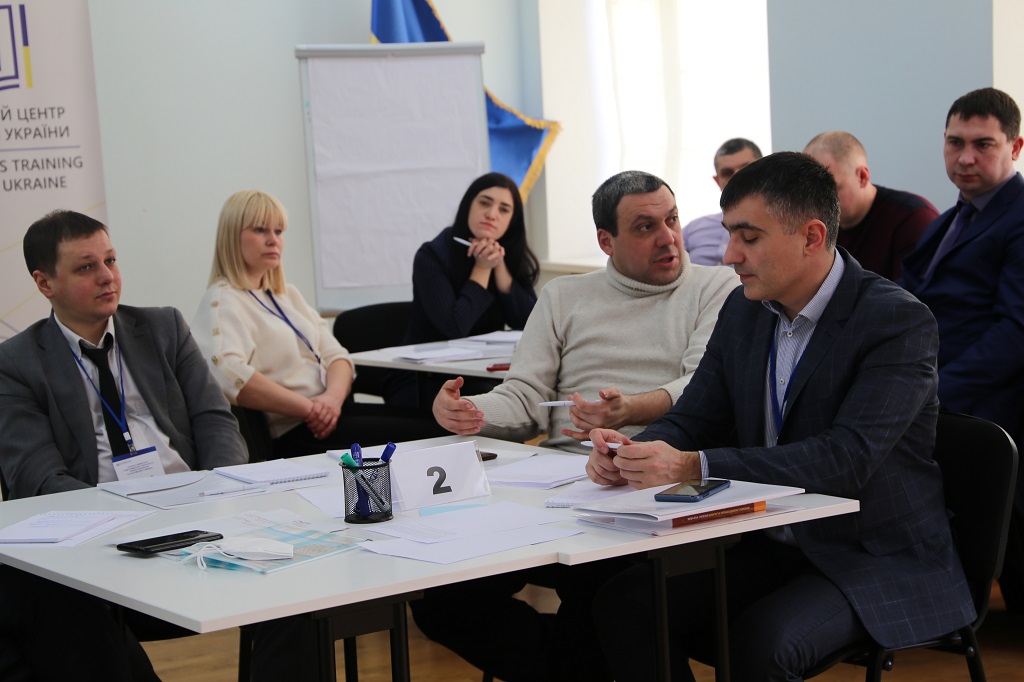 The following trainings were conducted during the training course:
Day 1. "Gathering and using evidence in criminal proceedings."
Day 2. "Public Prosecution or How to effectively exercise the powers of a prosecutor in court"
Day 3. "Interaction with the media"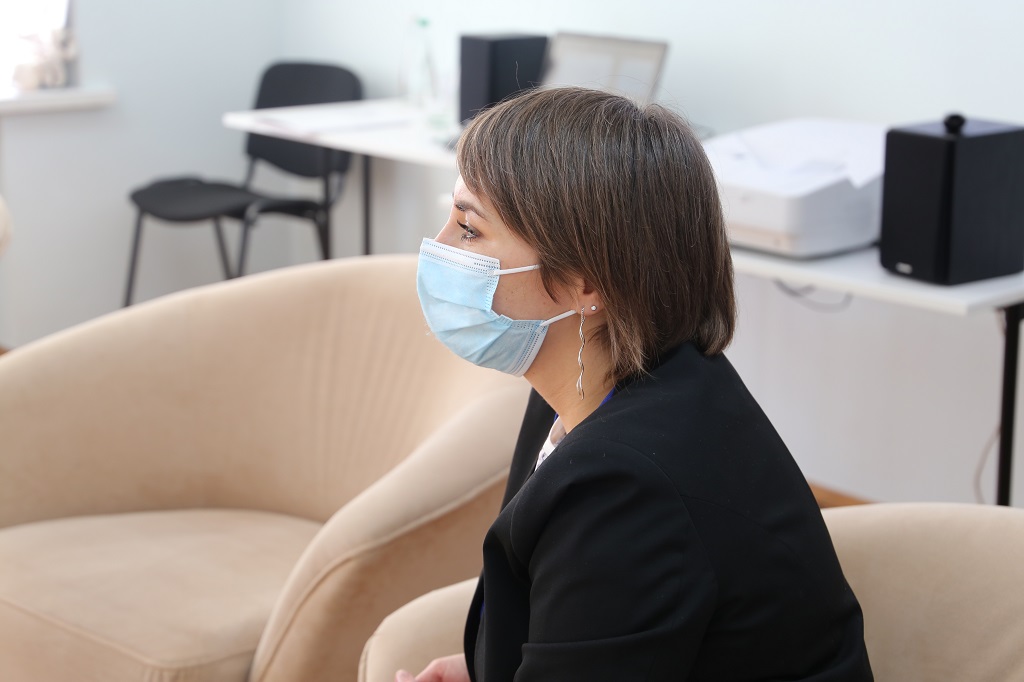 The trainers of the training course were:
Natalia Marchuk – Judge of the Supreme Court; Denis Demkiv – Prosecutor of the Specialized Anti-Corruption Prosecutor's Office; Yurii Khit – Prosecutor of the Specialized Anti-Corruption Prosecutor's Office; Stanislav Petrenko – Prosecutor of the Kyiv Local Prosecutor's Office № 7; Tetyana Pavliukovets – lawyer, head of the criminal procedure practice of Everlegal Law Firm; Svitlana Ostapa – Head of the Supervisory Board of JSC "UA: PBC", member of the Commission on Journalistic Ethics; Iryna Hlavatska – editor-in-chief of "Kyiv" TV Channel; Olga Orlovska – senior lecturer at the Department of Psychology, Pedagogy and Social Work of the Educational and Scientific Humanities Institute of the V.I. Vernadsky Taurida National University.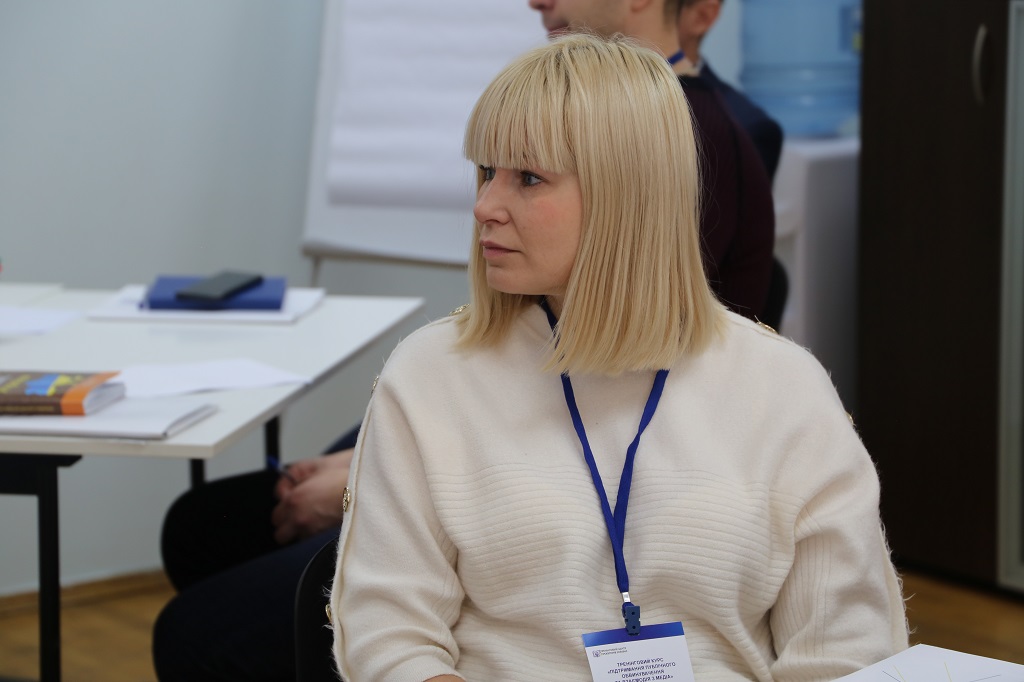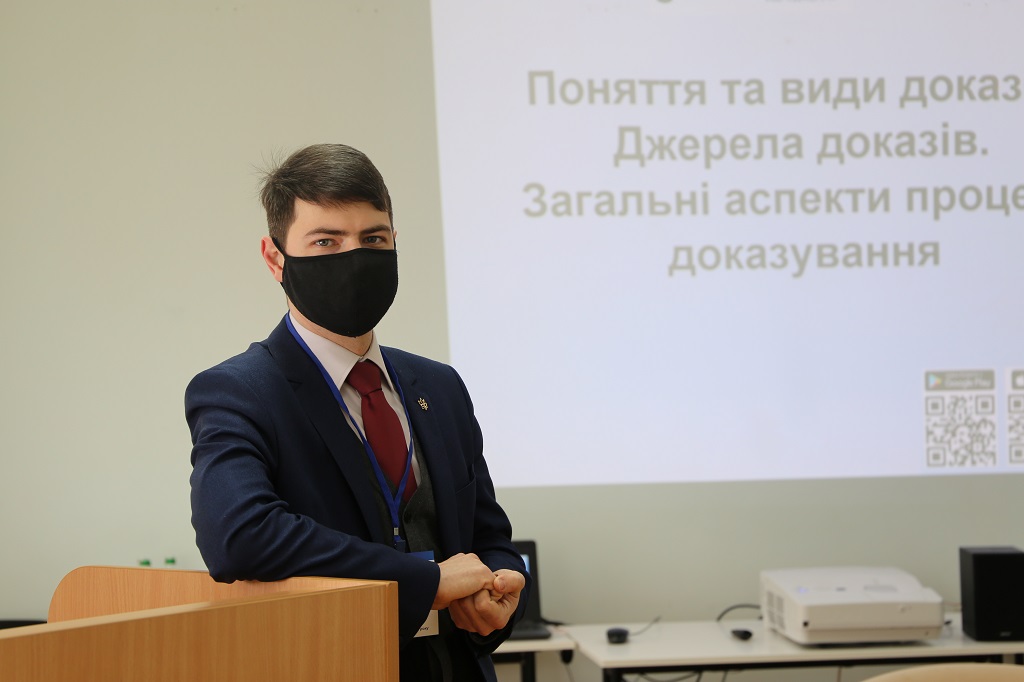 During the three days of training, prosecutors improved their practical skills in:
fulfilling their professional responsibilities to assess the sufficiency of evidence to prove a charge in court;
giving speeches in court including introductory and accusatory speeches;
conducting direct and cross-examination;
effective interaction with the media.