October 13, 2020, the Prosecutor`s Training Center of Ukraine was visited by guests from the Commission on Journalistic Ethics.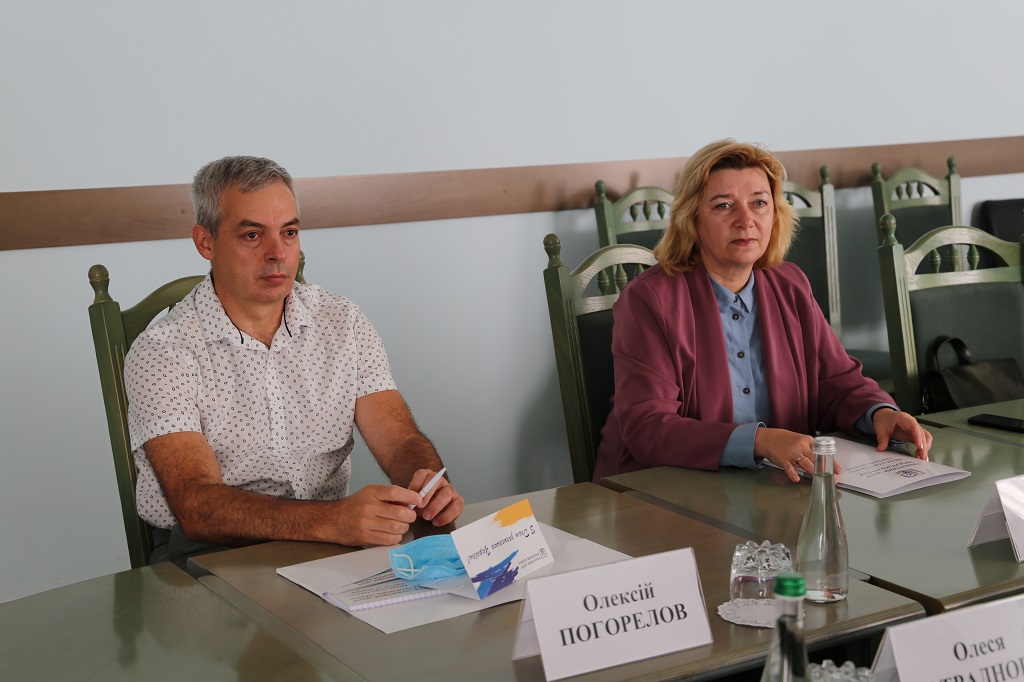 The working meeting was chaired by Director Olesia Otradnova, head of the external relations department Anastasiia Markelova, head of the analytical prosecutor`s training department Andrii Orlean and press secretary Dariia Nefedova. During the meeting, representatives of the Commission on Journalistic Ethics Oleksii Pogorelov and Svitlana Ostapa suggested holding a series of joint trainings for prosecutors on «Communication with the Media», as the Commission is a corporate civil society institution that deals with ethical and professional conflicts in journalist field.
Prosecutors need such kind of training to realize what is ethical and what is not, the ways to communicate with the media, etc., said the director of the Training Center.