On November 27, 2020, at the Prosecutor's Training Center of Ukraine, the team of the Prosecutor General's Office and representatives of local and regional prosecutor's offices brainstormed the functional, structural and territorial aspects of establishing district prosecutor's offices with expert support from the Council of Europe Office in Ukraine and PricewaterhouseCoopers (PwC).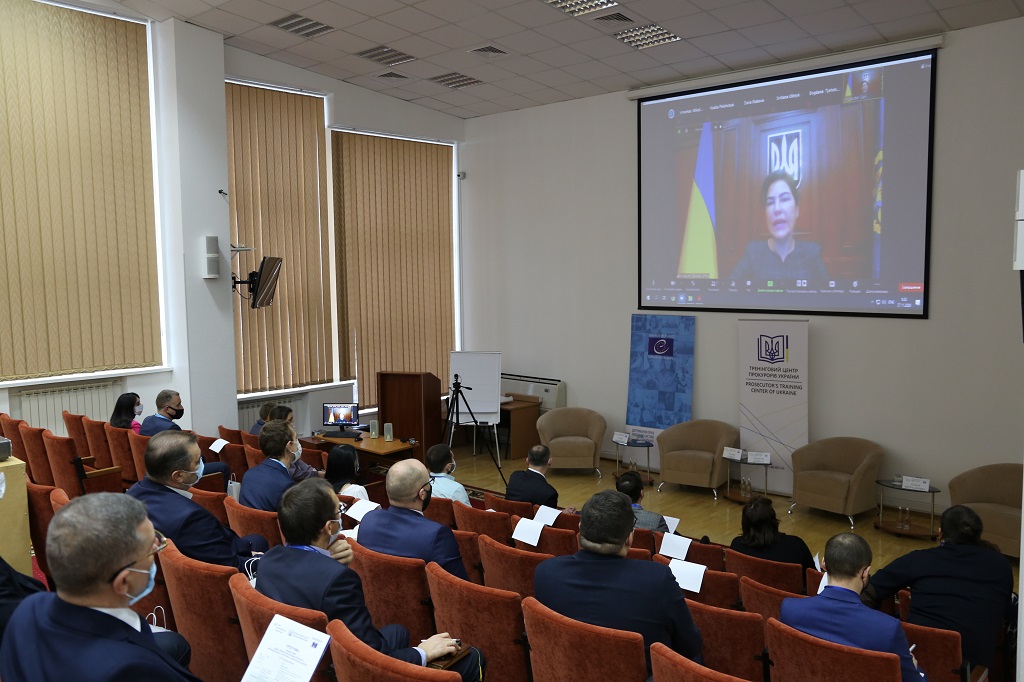 The participants worked with moderators from the Coordination Center for Legal Aid, who actively discussed and outlined the functionality, organizational structure, principles of location and effective work of the district prosecutor's office system.
Prosecutor General Iryna Venediktova addressed the participants and emphasized that the transformation of local into district prosecutor's offices should be as efficient as possible.