On December 9, 2020, the Prosecutor's Training Center of Ukraine completed a three-day training for civil servants of category "B" and "V" of the prosecutor's office under a special short-term training program "Burnout as a result of professional stress and conflict in civil servants."
The training lasted from December 7-9, 2020.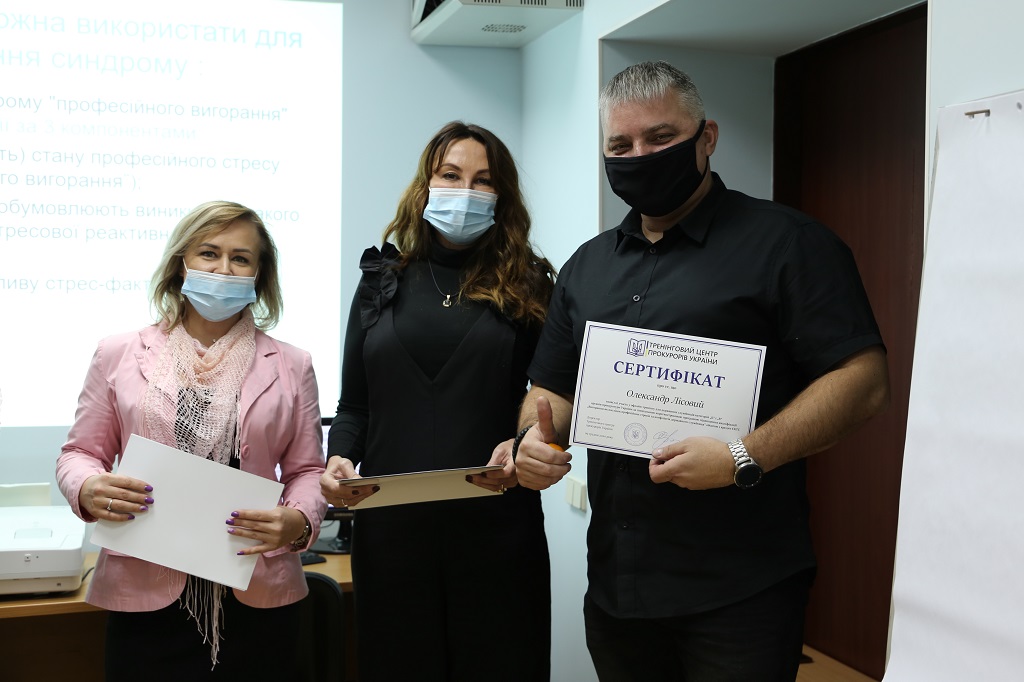 Problems and stress occur in everyone and, usually, they can be overcome at work. As to the professional burnout, everything is more complicated here. It is a protracted process that matures over a long period of time and then takes the employee out of work for a long time as well.
The main topics of the training were: "Social stressors and their consequences", "Comprehensive psychological diagnosis of "professional burnout"", "Methods of "burnout" prevention at the organizational level."
Participants had the opportunity to take a stress test and learn about recommendations that help prevent emotional burnout in the workplace.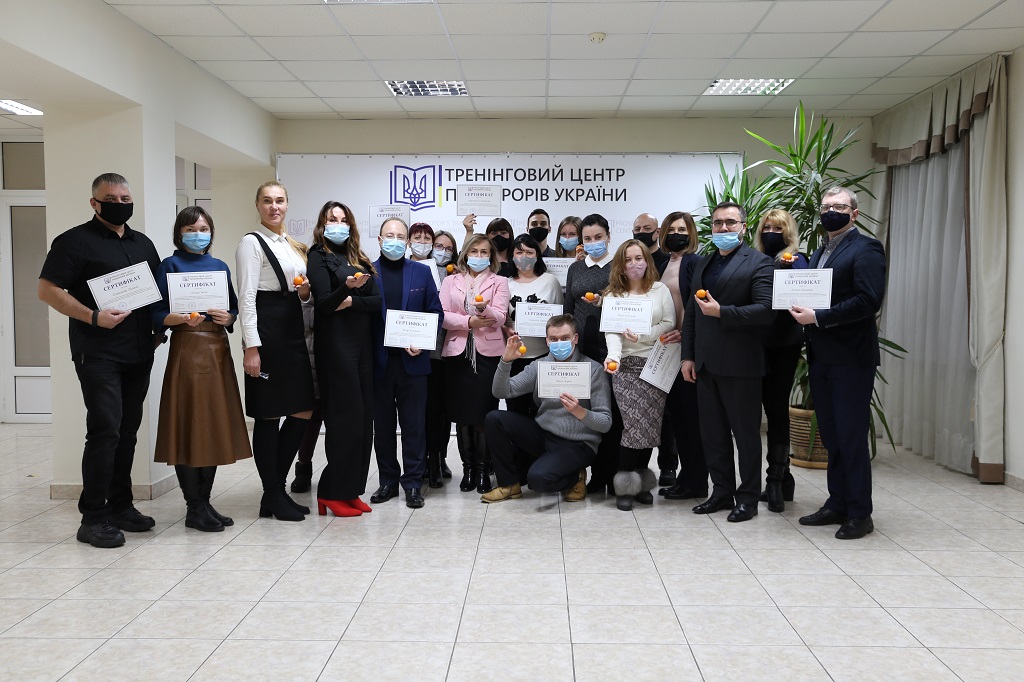 Trainers of a short-term program – Victoria Vynogradova, Iryna Burlakova, Olena Fil.