On February 19, 2021, a meeting with the National Programme Manager for Legal Reform, OSCE Project Co-ordinator in Ukraine Vitalii Hatselyuk took place at the Prosecutor's Training Center of Ukraine.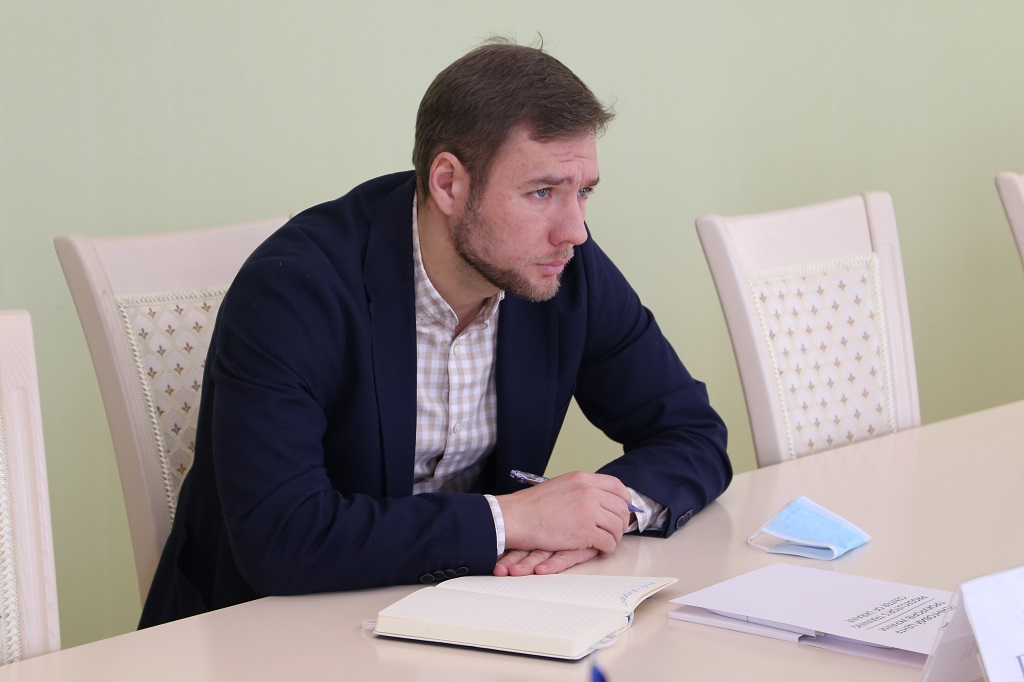 The event was attended by director of the Prosecutor's Training Center of Ukraine Olesia Otradnova, deputy director Andrii Orlean, head of the External Relations Department Anastasiia Markelova and head of the Analytical Training Department Dmytro Lotyuk.
The purpose of the meeting was to discuss possible areas of cooperation between the parties, in particular, in the framework of establishing a professional dialogue between different representatives of the justice system during joint scientific and training events.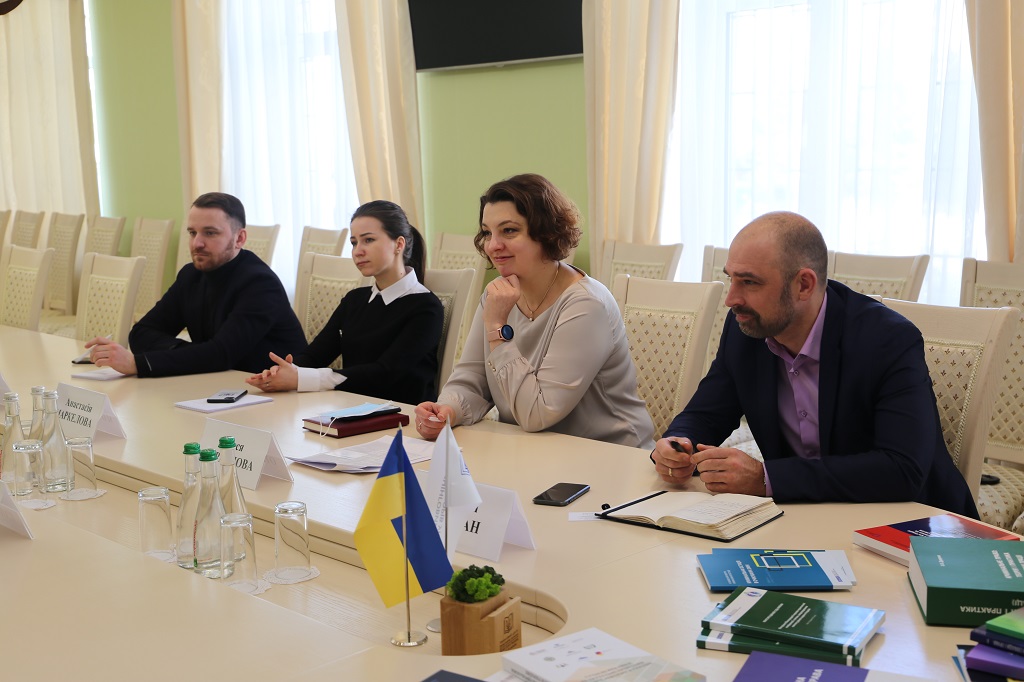 At the end of the meeting, the parties thanked each other for their support and assured of their readiness to effectively implement joint projects.