On March 15, 2021, a working meeting with representatives of the Department of Justice of the US Embassy in Ukraine was held at the Prosecutor's Training Center of Ukraine.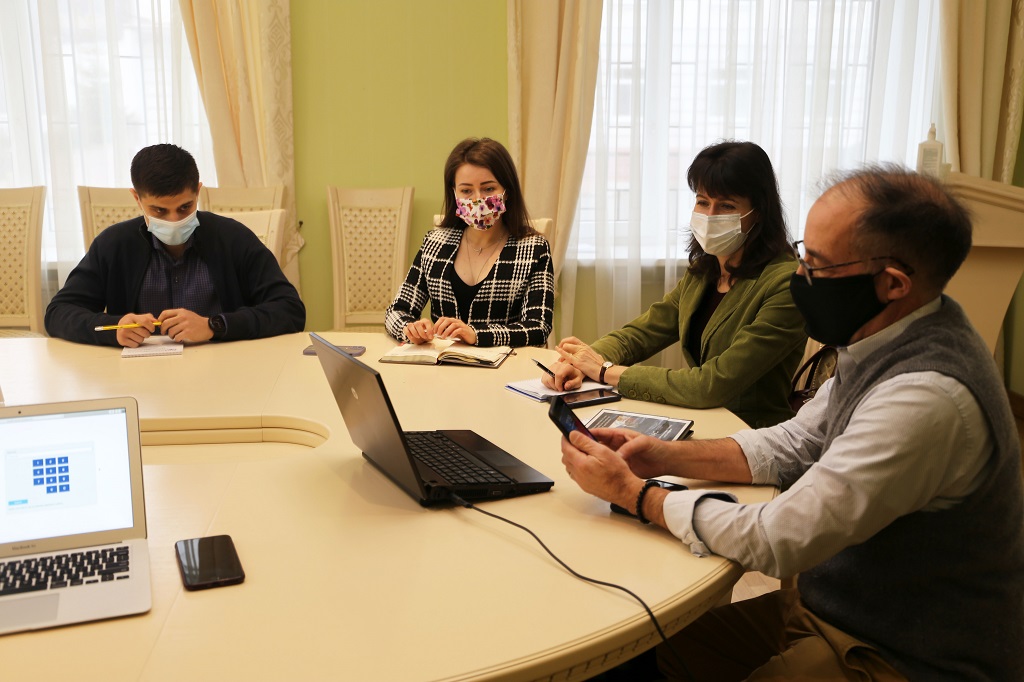 The meeting was attended by John Engstrom, legal adviser of the US Embassy Department of Justice in Ukraine and Anna Yemelianova, a lawyer of the Criminal Justice Reform and Anti-Corruption Program in Ukraine. PTCU was represented by Andrii Orlean, deputy director of PTCU, Anastasiia Markelova, head of External Relations Department, the chief specialist of this department Mykhailo Yampolskiy and the chief specialist of the department of perspective development Natalia Davydova.
The parties discussed the transition from offline training of prosecutors to an effective online space, as well as possible methods and formats of such trainings.