On May 24, 2021, the Prosecutor's Training Center of Ukraine hosted a briefing of Kateryna Koval – head of the contest committee for the competition for administrative positions in the Specialized Anti-Corruption Prosecutor's Office (SAPO) concerning the course of the competition.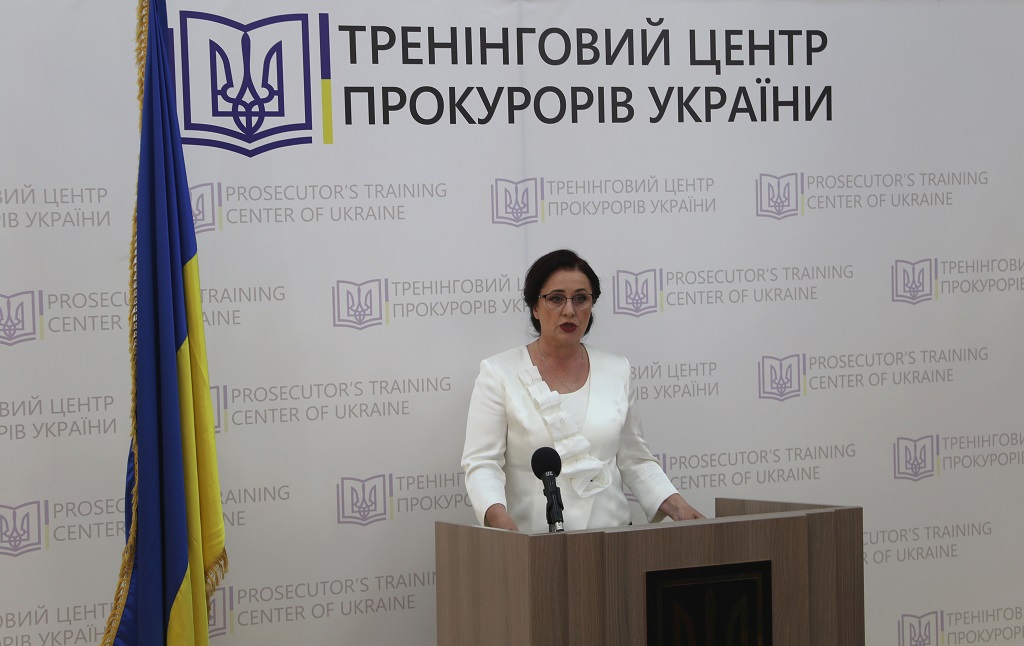 Kateryna Koval stated that the third stage of the contest is underway, 43 applicants were admitted: 37 candidates for two positions – head of the SAPO and deputy head of the SAPO, as well as 15 candidates for the position of the head of the SAPO department.
The chairwoman of the contest committee also brought to notice the fact that the polygraph test for candidates was added to the list of stages of the contest for administrative positions in the SAPO.