On June 2, 2021, Prosecutor General Iryna Venediktova hold the meeting with students of the Institute of Law of the Taras Shevchenko National University of Kyiv.
The Prosecutor General told future lawyers about the peculiarities of the day-to-day work of the prosecutor's office to perform constitutional functions and prospects for the development of the institution. "We (prosecutors) coordinate, set the vector of development of the entire law enforcement system," said Iryna Venediktova.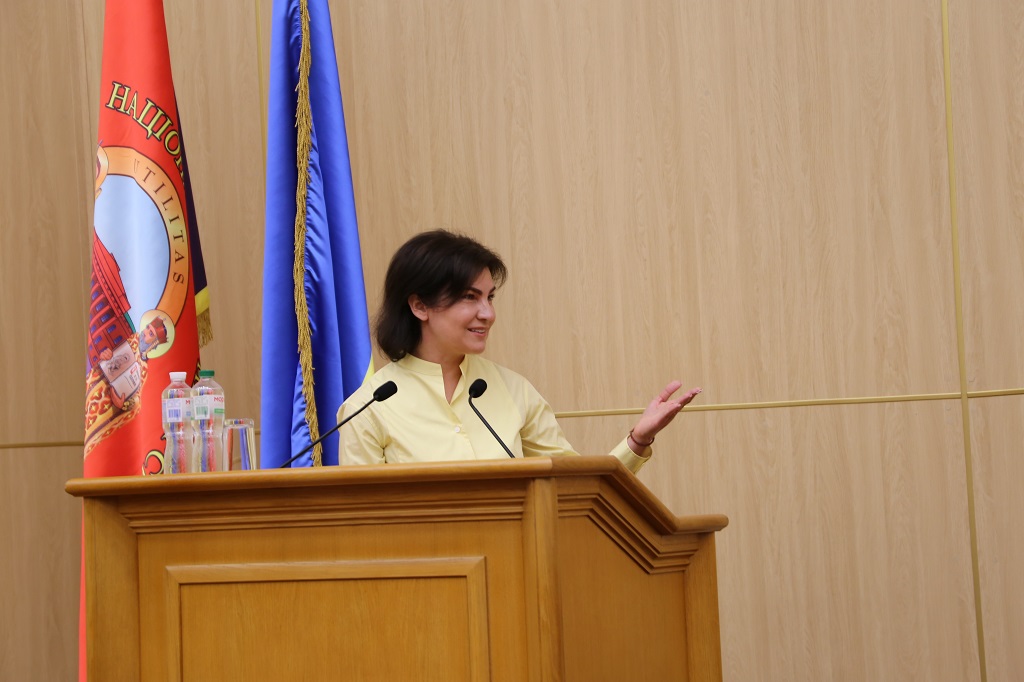 Olesia Otradnova, Director of the Prosecutor's Training Center of Ukraine, informed students about the peculiarities of professional training of prosecutors and the specifics of advanced training according to the best international standards.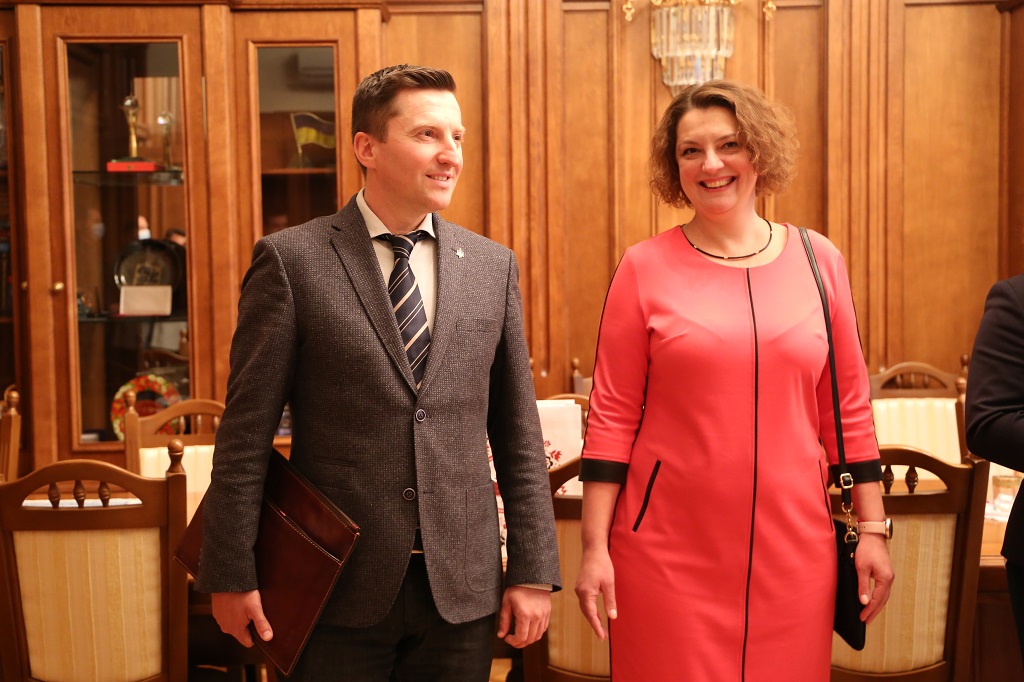 Rector of Taras Shevchenko National University of Kyiv – Vladimir Bugrov, Acting Director of the Institute of Law Olena Orliuk, Head of the Kyiv Prosecutor's Office Oleh Kiper and Head of the Department of Criminal Law Policy and Investment Protection of the Prosecutor General's Office – Oleksii Boniuk, attended the meeting.