16 September, 2020
3-Day Train-the-Trainer (ToT) course for future trainers of the Prosector`s Training Center of Ukraine, divided into 3 sessions:  «Objectives and structure of training», «Training methods», «Methodology of completing training», which started to be take place from September 14th, 2020 and ended today, with awarding certificates to 15 participants.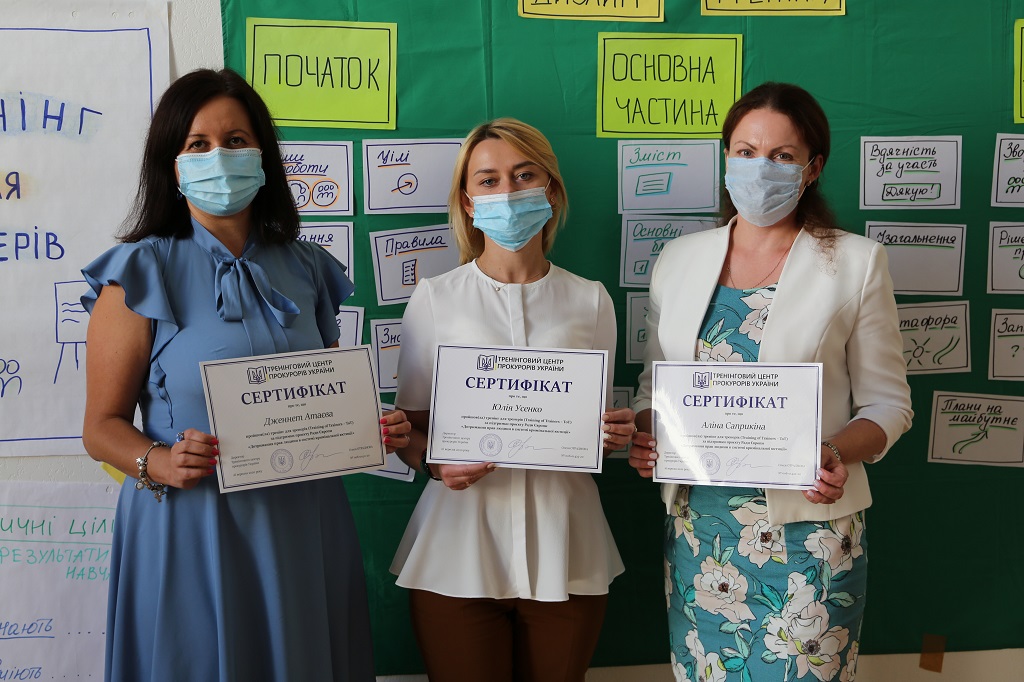 This training, with the support of the Council of Europe, is designed for those who plan to become trainers of the Prosecutor`s Training Center of Ukraine, and those who plan to provide future trainers with methods of developing and conducting trainings for prosecutors using innovative educational methods. During the training course participants mastered such methods as: discussion, brainstorming, group-work, case method, role-play, mini-lecture, warm-up, facilitation.
The training was conducted by business trainer, HR consultant and facilitator Nataliia Rymar.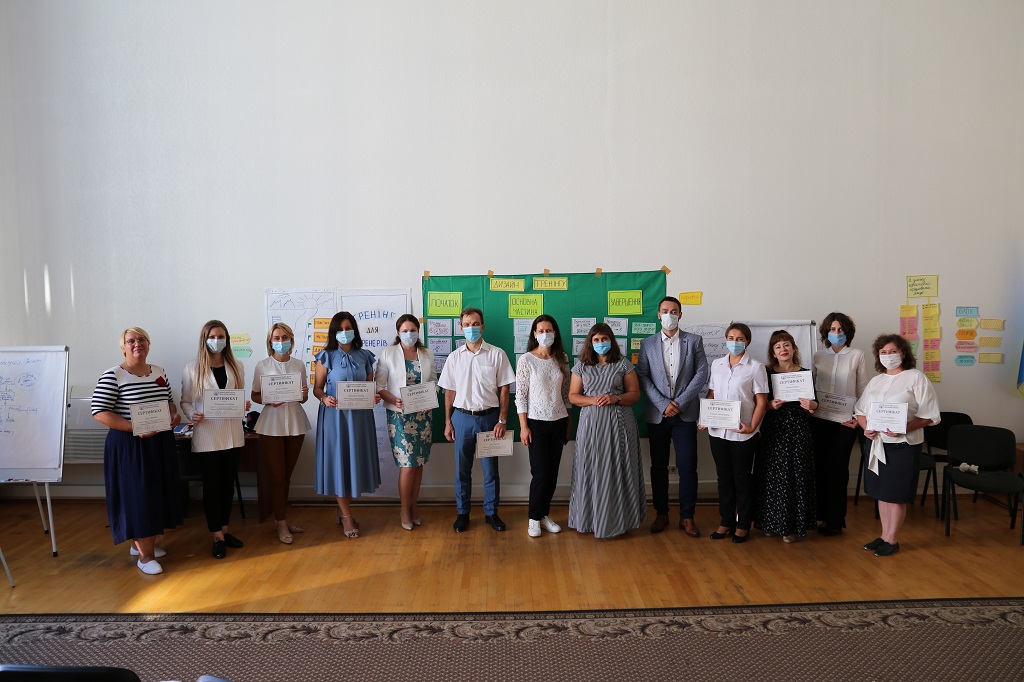 The event was held in compliance with the quarantine restrictions provided by the Cabinet of Ministers of Ukraine dated from July 22, 2020 № 641 «On the establishment of quarantine and implementation of enhanced anti-epidemic measures in areas with significant spread of acute respiratory disease COVID-19 caused by Coronavirus SARS-CoV-2» (ed. from September 2, 2020 № 791).