On December 1, the Prosecutor General's Office hosted ceremonial events on the occasion of the Day of employees of the Prosecutor's Office with the participation of the President of Ukraine Volodymyr Zelensky, Prime Minister of Ukraine Denys Shmyhal, and Head of the Office of the President Andrii Yermak.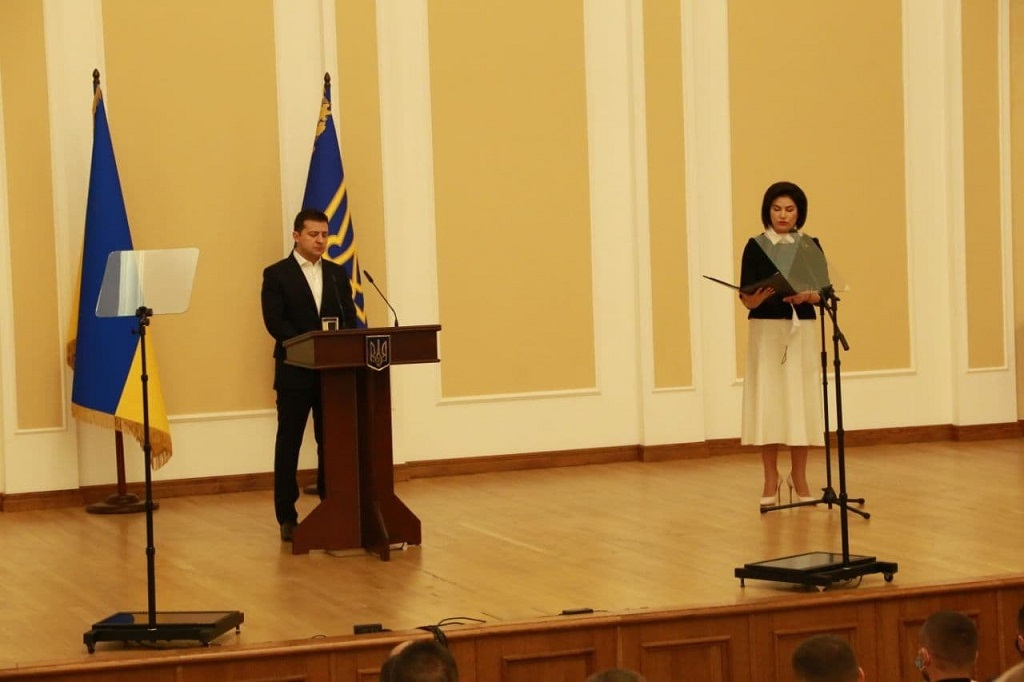 The Prosecutor General of Ukraine Iryna Venediktova congratulated all those present on their professional holiday, and also presented a detailed report on the results of the work done.
The President of Ukraine Volodymyr Zelensky highlighted the degree of responsibility of the prosecutor's work, and also reminded everyone present that the society expects positive changes from them.
During his speech, he noted that a professional holiday is the time to say thank you to those whose work is tough, but extremely necessary.
Iryna Venediktova thanked the director of the Prosecutor's Training Center of Ukraine Olesia Otradnova for the impeccable organization and holding of the All-Ukrainian competition of students' creative and / or scientific works "Prosecutor's Office and public activists: is it possible to establish cooperation" and personally awarded the winners with diplomas.