On July 9, the Training for potential and current trainers to defend the position of the prosecution in court with the support of the European Union Advisory Mission within the project "Pravo Police" ended.
The training lasted from July 2 to 9, 2021 at the Prosecutor's Training Center of Ukraine. The training course was designed to improve the skills of prosecutors in advocacy in criminal proceedings and to promote the principle of a fair trial. The event was attended by prosecutors of the Prosecutor General's Office, the Specialized Anti-Corruption Prosecutor's Office, the Specialized Prosecutor's Office in the military and defense sphere of the Central region, Lviv Regional Prosecutor's Office, Kharkiv Regional Prosecutor's Office and Pechersk District Prosecutor's Office of Kyiv.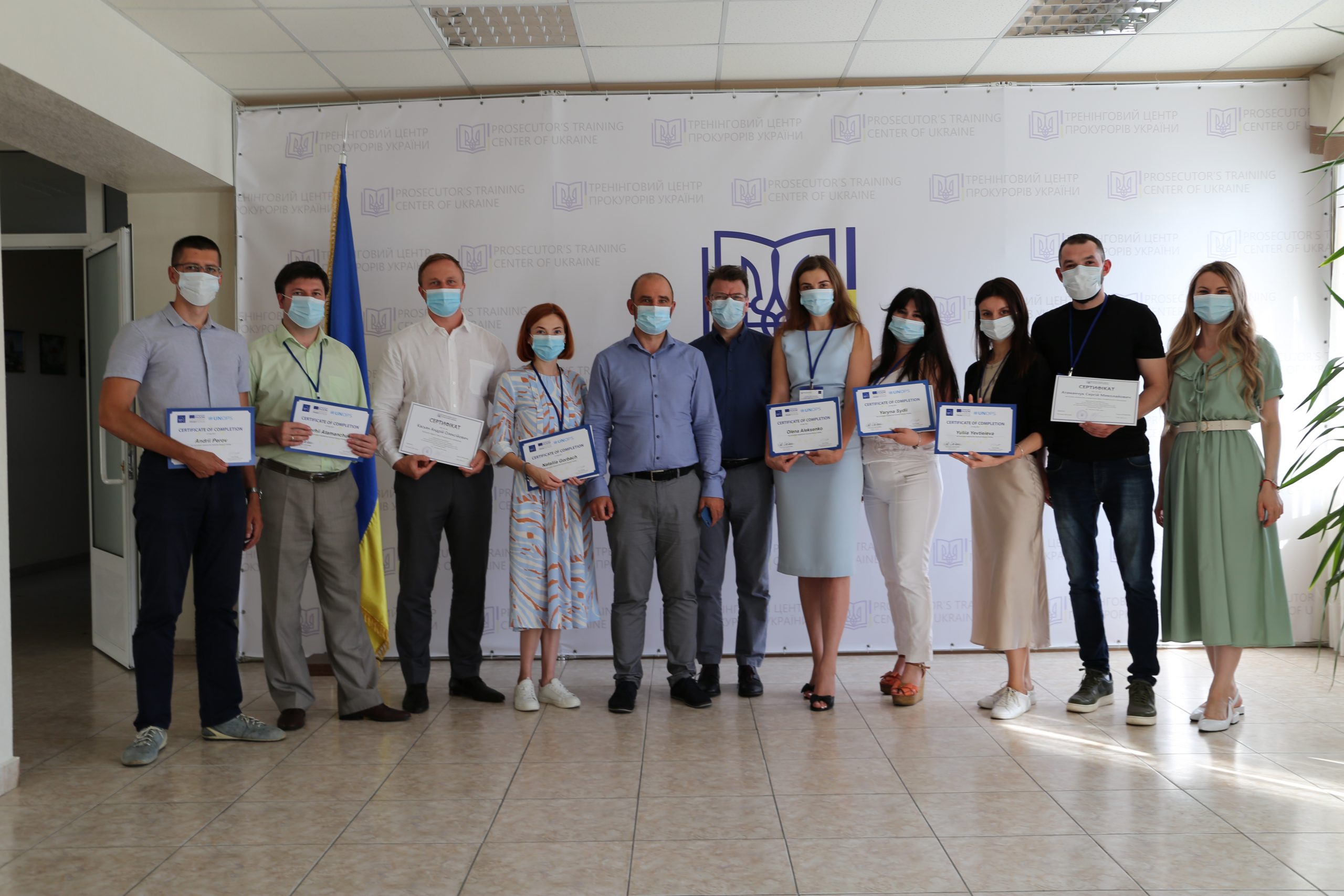 Participants mastered the basic approaches to the preparation of quality introductory and accusatory speeches, the principles of direct and cross-examination.
In addition, participants mastered the basics of public speaking skills and will be able to apply the knowledge gained while teaching others.
The training was conducted by Dmytro Bohdan, an European Union Advisory Mission Ukraine expert on the reform of the prosecutor's office of the Lviv Regional Office of the EUAM, together with Steve Terrett, an English and Welsh lawyer, a professor at the Cambridge University, a doctor of science and director of the British Law Center.